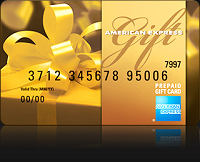 There are so many important facts that you might be interested in knowing about the American Express Gift Cards. These cards are great for your friends, family members, and even co-workers! Click the links below to read a more in-dept review about the Gift Card that you are planning to purchase!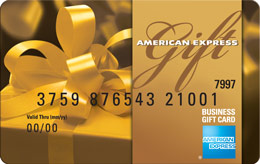 American Express Gift Card: Use promo code FREESHP18A for free shipping valid until 02/28/2018! Make gift shopping easy this year. Amex gift cards have no monthly fees, no inactivity fees, and the funds don't expire. Read our review for more Promotional Codes! Buy Now--Review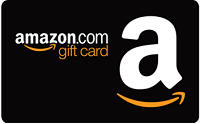 Amazon Gift Cards, one of the most popular gift cards, are the perfect way to give them exactly what they're hoping to buy. Amazon.com Gift Cards are redeemable for millions of items across Amazon.com. With fast and free one-day shipping, they offer multiple denominations from $10 to $2,000. There is no expiration, no fees, so they can buy something immediately or wait for that sale of a lifetime. Buy Now--Review
Amex Gift Card Reviews
The Good And The Bad: 
Well American Express Gift Cards can be used at just abut any merchant who accepts American Express credit cards. Currently you can only use them at any business in the United States, Purto Rico, or the U.S. Virgin Islands. They however cannot be used at Cruise Lines, ATMs or for recurring billing purchases, such as cellphones or subscriptions. Keep in mind that they are prepaid payment cards that are issued with a set dollar amount. They are not credit cards, change cards or debit cards and the total dollar value appears on the front of the Gift Card or Business Gift Card carrier, or on the store receipt. There are no monthly fees, no inactivity fees and funds do not expire. There is a valid thru date on your card (10 years in the future) and if you ever draw close to that date you can simply call in and get a replacement card or request and issued check. The American Express Gift Cards are the most popular as the Business Gift. They are very great for employees and colleagues in the office. Family and friends will also appreciate them as well, of course. Amex Business Gift Cards are available with a custom message or with your business logo on them. Business Gift Cards purchases can total up to $75,000 or even more by simply calling into 1-800-316-4420. Amex Personal Gift Cards are also available with a custom messages and personal photos, and purchases can total up to $5,000.
Where To Buy: 
American Express Gift Cards can be purchased online or in-store, with some differences discussed here.  When buying online, Citibank Credit Cards have been notorious for categorizing the purchase as a Cash Advance, resulting in a Cash Advance fee on your Citi Card most other credit cards won't categorize them as Cash Advance.
Final Verdict:
So the American Express Gift Card makes a great gift for your friends, family, and also co-workers. There is no fees for the recipient to worry about. American Express Gift Cards are a popular way to meet the minimum spending requirements for a credit card bonus offers. This allows you to earn your card bonus, and then spend money on your gift card at your own leisure. Also you can use American Express Membership Rewards points to purchase an American Express Gift Card. So overall, the American Express Gift Card is an excellent choice to gift your friends and family members! If not, check out our full complete list of gift cards!