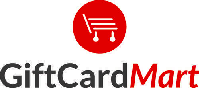 For those of you who have never heard of Giftcardmart.com, this site is definitely a legitimate and reliable website built to help you purchase and sell gift cards. This site allows you to purchase gift cards from over a wide variety of companies, including Amazon, Whole Foods, and much more. You can also feel confident in your purchase because they guarantee that your gift card is as advertised when you bought it for sixty (60) days from the day you purchased it. If there is any problem with your card during this time, they will work to fix the issue and if they cannot fix it, they will issue you a complete refund to your original form of payment.
For gift card sellers, this site isn't really the best option because they have currently suspended payments via ACH or check by mail. However, they hope to bring it back in the future. The only payment method they offer is Dwolla, a safe and secure online payment system. If you do have a Dwolla account or if you're willing to create a new account, then you should definitely consider this site as long as you have a physical gift card with no expiration date and a balance of at least $20. The option to sell eGift cards is reserved for bulk sellers only.
Giftcardmart.com Features
Minimum Card Value to Sell: $20
Shipping: Depending upon your location, you can expect your card(s) within 3-7 business days, but it can occasionally take up to 10 business days.
Return Policy: All sales have a 60 day guarantee. If you bought the wrong card or no longer want one of your cards, you will need to fill out a support ticket.
How To Buy Gift Cards:
Head to Giftcardmart.com
Start with using the search bar on the home page. Here, you can search for your favorite retailers or find some good deals. Then simply click on "Top Cards" to see what's popular now.
After selecting a merchant, you can sort the cards by value, discount, and price. Just select one of these in the drop down menu on the right side of the page.
If you see something you want, simply click "Add to Cart" next to each item you wish to purchase and a pop-up will confirm your selection. (Make sure you double check whether it's an electronic or physical gift card!)
When you're done shopping, simply hover your cursor over the shopping cart icon in the top right hand corner of the page and click "Checkout"
On the checkout page, you'll be prompted to either log in or create an account with your billing address information.

Finally, verify that your order is correct, confirm your billing and shipping information and you will be prompted to complete your payment via PayPal.
Final Verdict:
Giftcardmart.com is a great option for those of you looking to buy or sell discounted gift cards. In addition to the variety of gift cards for sale from retailers like Amazon and Whole Foods, the site provides a 60 day guarantee that the card you order will be just as advertised. If you want to sell gift cards, make sure you have a Dwolla account because this is the only payment option. Sellers are also required to use a gift card with no expiration date and a value of at least $20. Sign up today and check out other Gift Card Deals from our massive list!