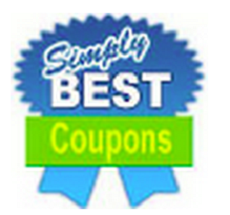 SimplyBestCoupons is an online shopping portal where you can earn cashback rewards by simply stopping by the site before you do your usual online shopping. Right now you can get a free $5 Sign-up Bonus after your first purchase! It's extremely easy to open an account and once you are signed up, you can shop at over hundreds of different cash back stores such as Bass Pro Shops, Disney, Dell, Payless Shoes, and Walmart. You just need to find a store on SimplyBestCoupons and you will get the specified cash back percentage for purchases made on their site. After that, you can add to your savings with a 5% rebate if you refer your friends and family.
SimplyBestCoupons Terms and Features:
Join and use for free plus get a $5 Sign-up bonus after your first purchase.
Hundreds of online cash back stores to choose from and hundreds of coupons as well
Only $15 minimum payment threshold via Direct Deposit or Amazon gift card.
Refer-a-friend 5% cash back commission of their rebate.
Get your Free $5 SimplyBestCoupons Bonus:
Join SimplyBestCoupons for free.
Earn $5 after your first purchase.
Refer friends and family to receive a 5% commission on every purchase they make.
Final Verdict:
You can find some great deals when you shop online, but when you shop with SimplyBestCoupons you save even more. Taking a couple of minutes to log into your account to find a specific retailer can end up saving you up to 25%. Why wouldn't you want to shop with this cash back portal? If you enjoy it, maybe you should share your experience with friends and family. If you do, you can earn 5% on every purchase they make! Save even more by using Discounted Gift Cards to make your purchases.