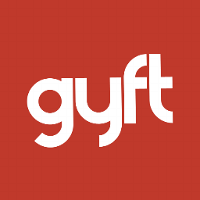 Do you ever struggle to keep up with all of your gift cards? You may be interested in Gyft, a website/app that allows you to buy eGift cards and store them all on your phone. It's also great to know that new members can get an immediate $5 off of a gift card purchase of $15 or more! When you sign up with this site, you'll be able to choose from over 200 retailers including Home Depot, Starbucks, Target, Whole Foods, and more. You're bound to find your favorite store so just sign up and claim your $5 gift card bonus.  And for a limited time promotion use code: WFM2015 to get $5 off $50 gift card purchase for Whole Foods.
Gyft $5 Gift Card Bonus:
Expiration Date: None
Requirements: Sign up for a new account to get a $5 off coupon code and buy a $15+ gift card
Additional Terms: You must sign up with a valid email address, Facebook or Google+ account. This is a promotional card that expires 72 hours from when it was issued. The $5 Gyft Card can only be used for a gift card purchase of $15 or more. You will not earn Gyft Points when you use the $5 Gyft Card on your purchase. You cannot regift or use the card on a different Gyft account. The card can only be used once. Each user and household will only receive one $5 card. This promo is valid for U.S. residents only.
Even though there's no expiration date on this deal, I highly encourage you to take advantage of it soon because you never know when Gyft might end the promotion! Just create a new account, open the welcoming email with the coupon code, and pick out a gift card worth $15 or more to receive $5 off! Check our full list of Gift Card Deals for more offers!