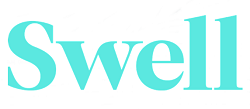 Swell Investing is an easy to use Social and Environmental investing app that is purpose-driven to give you a wide variety of portfolios of stocks.
Swell helps you make investments into companies driven on making a positive impact on both society and the environment. You can now Open a Swell Investing Account with a minimum investment of only $50 (previously $500)!
If you sign up today, be sure to use our referral link! You can earn a $50 bonus after depositing your first $50 into your account!
What is Swell Investing?
Swell Investing is a Los Angeles based company founded in 2015 and launching in 2016. The company aims to democratize the Sustainable, Responsible and Impact Investing (SRI) investment sector, which has traditionally been limited to large investors or dedicated exchange-traded funds (ETFs). It allows clients to participate with as little as $50.
A wide variety of SRI portfolio's are available. This gives the investor the opportunity to participate in it and isolate and target specific areas of interests.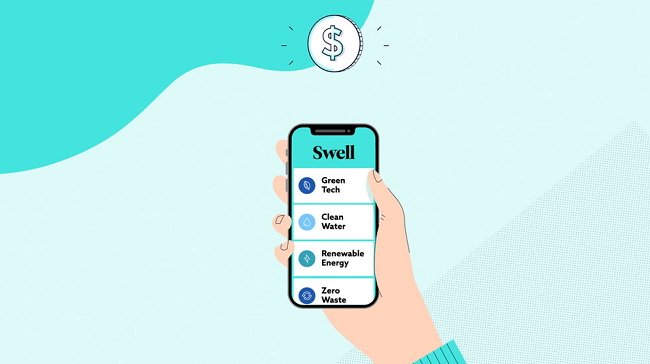 How Does it Work?
Swell acts as your investment advisor, but your account is actually held with Folio Investments.
Like other robo-advisors, Swell Investments allows investors to select from their wide variety of pre-designed portfolios. However, unlike traditional investing platforms, investors do not have to complete a questionnaire to determine which portfolios they can invest in. They just give them the opportunity to select which portfolio they'd like.
A lot of their portfolio's consist of individual stocks, unlike the usual Exchange-Traded Funds (ETFs). In the case of foreign stocks, they're made in American Depositary Receipts (ADRs).
One of significance in Swell Investing is that the investor is the direct share holder, meaning that investors are able to vote on shareholders resolutions and even attend corporate meetings.
Sign Up Process
The sign up process is very much like all other plat forms. You must be over 18 years of age and must be able to provide the following information:
Name
Address
Social Security number
Date of birth
Citizenship/residency status
Email address
Employment status
Swell will also ask about your current investment assets, your investment time horizon and your risk tolerance. This is done to establish your suitability for investing in Swell, as well as to meet certain SEC reporting requirements.
If you're signing up, be sure to use our referral link! You'll receive a $50 investing bonus that can go toward any portfolio you want.
Swell Investing's Portfolio's
As previously stated, Swell Investing is a platform that contains portfolios for investing towards Social and Environmental betterment.
It comprises of 6 different portfolios:
Green Tech — Focused on energy efficiency, building desirable products and making a concerted effort to reduce the pull on the energy infrastructure. This portfolio has 53 companies, including BorgWarner (BWA), Johnson Controls (JCI), and Tesla Motors (TSLA).
Renewable Energy — Focused on companies that are harnessing natural resources (alternative energy sources) to power the world. In this portfolio, there are 64 companies, including Analog Devices (ADI), TransDigm Group (TDG) and Eaton Corp. (ETN).
Zero Waste — Focused on companies that provide solutions for composting, recycling and creating new materials from recycled materials. This portfolio has 37 companies, including Steel Dynamics, Inc. (STLD), FLIR Systems, Inc. (FLIR) and Parker-Hannifin Corp. (PH).
Clean Water — Focused on companies engaged in conserving water, cleaning it up and streamlining systems. This portfolio contains 44 companies, including Albemarle Corp. (ALB), Parker-Hannifin Corp. (PH) and Martin Marietta Materials, Inc. (MLM).
Healthy Living — Focused on companies engaged in food, fitness and new technologies that enable people to live longer, healthier lives. In this portfolio, there are 54 companies, including Align Technology, Inc. (ALGN), Garmin Ltd. (GRMN) and VF Corp. (VFC).
Disease Eradication — Focused on pharmaceutical and biotech companies conducting R&D and developing novel approaches to combatting today's biggest health challenges. This portfolio holds 68 companies, including Abbott Labs (ABT), Becton Dickinson & Co. (BDX), and AbbVie, Inc. (ABBV).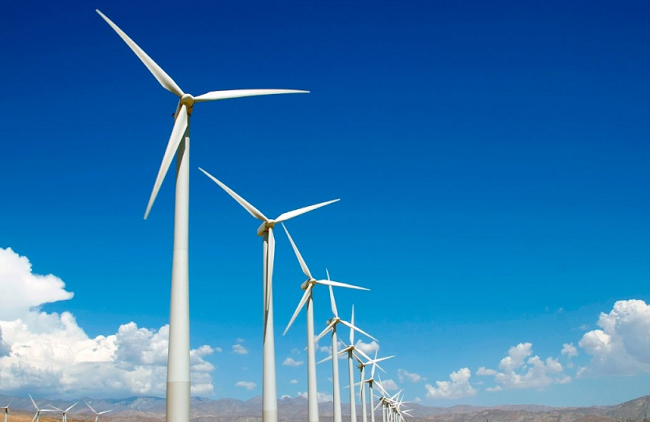 Bottom Line
Swell Investing is a unique platform that acts as your investing advisor. However, Swell only offers Social Responsible portfolios. With a rate of 0.75% annually, its considerably higher compared to other robo advisors, but that is what's expected from a niche investing platform. This is the perfect platform for investors who want to invest in companies that are socially and environmentally beneficial.
If you're interested in Swell Investing, be sure to sign up using our referral link! You'll receive a $50 bonus that can go towards any portfolio of your desire!