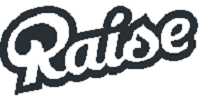 Do you have a ton of unused gift cards? Are you looking to buy gift cards at a discounted price? Well, Raise.com has everything you're looking for! This popular site is a huge marketplace for thousands of unwanted gift cards, and it makes buying and selling gift cards easy for any user. All you need to do is create a free account with your email address, and within minutes you'll be able to purchase discounted gift cards for popular retail stores, restaurants, and more.
How To Buy Gift Cards:
Head to Raise.com
Create an account.
Pick any card to add to your shopping cart.
Enter your shipping and billing information.
Expect your gift card in 3-14 days (1-2 days for electronic gift cards).
You could also sell unwanted physical or E-gift cards to other shoppers on Raise.com as long as there is a minimum of $20 on the card. There is a flat 15% commission of the gift card selling price with a small listing fee of $1.00 per physical gift card sale.
How To Sell Gift Cards:
Find all of your unused gift cards
Create a Raise.com account
Visit the Sell Gift Cards page
Enter the required info (Gift Card Retailer, Serial Number, PIN Number etc.).
All gift card serial numbers and pins are kept private at all times. Choose the correct discounted selling price and adjust accordingly.
If you're looking to buy or sell discounted gift cards, sign up for Raise.com and you will gain access to one of the largest and most popular gift card marketplaces. Buyers should take advantage of this site because unlike other gift card marketplaces, you don't have to wait for the seller to ship the gift card to you before you can use it. For those of you selling gift cards, you will be happy to know that Raise covers all shipping fees and provides prepaid shipping labels for letters and parcels. Sign up today and check out other Gift Card Deals from our massive list!