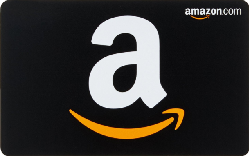 I love online shopping because it is super convenient and always easy to find what I need. The main online market I use is Amazon and they have an amazing deal for people trying to get free money. Currently, Amazon Prime has an Amazon Reload Promotion where you can Reload $100 to your Gift Card Balance and get a one time $10 Bonus. In order to be eligible for the promotion, you must first become an Amazon Prime Member. Next, you will have to reload your gift card balance with an amount of $100+. After reloading, the one time $10 Bonus will be automatically applied to your gift card balance within the next 3 days. Sign up to be an Amazon Prime Member now before the offer runs out!
Amazon Gift Card Reload Promotion:
Promotion: Reload $100, get a one time $10 bonus
Availability: Must be an Amazon Prime Member to be eligible for the one time $10 Reload Reward. To become a member be sure to sign up for a new Amazon Prime Membership today to earn your free $10 reward.
Expiration Date: Limited Offer; while supplies last
Terms & Conditions: The offer only applies to the first reload of your Amazon.com Gift Card Balance. Customers that have completed a previous reload order or a previous allowance order are not eligible for this offer. You must be an Amazon Prime member and reload at least $100 in a single transaction to qualify.
Final Verdict:
Amazon is one of the greatest online marketplaces and a Prime membership that gives you access to great features like FREE 2-day shipping and unlimited music. They are offering an Amazon Reload Promotion of a one time $10 reward to Amazon Prime members that reload their Gift Card Balance with $100+. This extra $10 reward can be applied to any of Amazon's affiliated websites and can be used to buy music, groceries, and many other items. If you're not an Amazon Prime Member yet, what are you waiting for? Sign up for a free 30-day trial and redeem this offer today! Did you like this deal? You can view our full list of Gift Card Bonuses.