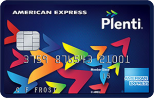 The PlentiSM Credit Card from Amex is part of the company's new cross-brand loyalty program, which combines both loyalty programs across major chains like Macy's and Rite Aid. The Card acts as a way for consumers to increase the places they can earn Plenti Points at. This card now provides a decent rewards rate of up to 3% on US supermarkets and 2% at US restaurants. Get 5k Plenti Points after you spend $250 in purchases on your Plenti Credit Card. When it comes to pure rewards, The Plenti Credit Card from Amex is a great deal for those who mostly shop at supermarkets!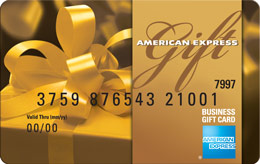 American Express Gift Card: Use promo code FREESHP18A for free shipping valid until 02/28/2018! Make gift shopping easy this year. Amex gift cards have no monthly fees, no inactivity fees, and the funds don't expire. Read our review for more Promotional Codes! Buy Now--Review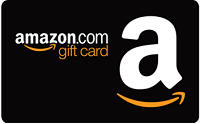 Amazon Gift Cards, one of the most popular gift cards, are the perfect way to give them exactly what they're hoping to buy. Amazon.com Gift Cards are redeemable for millions of items across Amazon.com. With fast and free one-day shipping, they offer multiple denominations from $10 to $2,000. There is no expiration, no fees, so they can buy something immediately or wait for that sale of a lifetime. Buy Now--Review
Pros:
Rewards Points at Supermarkets – 3 Points Per Dollar Spent at US Supermarkets. (Up to 6k per year)
No Annual Fee – With the PlentiSM Credit Card from Amex, there is no annual fee!
Cons:
Low Rewards Rate – Low 1 % Rewards Rate on most purchases.
Expire Points – Points expire if they are not used for 2 years.
Who Should Apply: 
Anyone that wants the sign-up bonus.
Anyone that does a lot of shopping at supermarkets.
Who Should Pass:
Someone that wants a higher rewards rate.
Anyone that doesn't want their points to expire.
Reasons Why You'll Enjoy This Card
The PlentiSM Credit Card from Amex is great card for consumers that make alot of their purchases at US Supermarkets. Earn 3% on US Supermarkets and 2% at US restaurants. Earn 5K Plenti Points after you spend $250 in purchases on your Plenti Credit Card! With this credit card, you can pay overtime or pay in full each month. It is your choice. So whether you are managing your monthly expenses or making a large purchases, you can have the flexibility you need. Balance may accure interest. Plenti Points can be only redeemed for credit towards participating retailers. If you are already a frequent customer of some of the brands associated with Plenti, then this isn't necessarily a bad thing! So sign up today and enjoy all of the benefits that this card has to offer! If this card isn't for you, then check out our full list of credit card bonus promotions.