Valid through December 31, 2016, Get a Chase Freedom VISA Checkout Offers $15 Statement Credit. When you make $15 or more online purchase from eligible merchants using your linked Chase Freedom Card via VISA checkout get $15 statement credit. Your transaction must be complete via VISA Checkout with your enrolled Chase Freedom card. Why is this a gift card deal? Because you could potentially get free gift cards if you buy a $15 gift card from Newegg or Staples. Even better, shop those sites for eBay or Target cards and this could be a money maker! Shop through a portal when possible but note that some shopping portals do not honor gift card purchases so YMMV! See the Listing of online merchants or shop any site where VISA Checkout is available.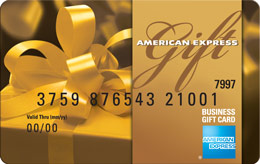 American Express Gift Card: Use promo code FREESHP18A for free shipping valid until 02/28/2018! Make gift shopping easy this year. Amex gift cards have no monthly fees, no inactivity fees, and the funds don't expire. Read our review for more Promotional Codes! Buy Now--Review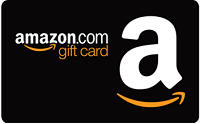 Amazon Gift Cards, one of the most popular gift cards, are the perfect way to give them exactly what they're hoping to buy. Amazon.com Gift Cards are redeemable for millions of items across Amazon.com. With fast and free one-day shipping, they offer multiple denominations from $10 to $2,000. There is no expiration, no fees, so they can buy something immediately or wait for that sale of a lifetime. Buy Now--Review
Chase Freedom VISA Checkout Offers $15 statement credit:
Offer: Using Chase Freedom via VISA Checkout, Buy $15 or more from participating online merchants receive a $15 statement credit.
Expiration: 12/31/15
Terms: You must make a single purchase of $15 or more using your Chase Freedom Visa credit card with your Visa Checkout account during checkout. Limit (1) $15 statement credit per customer or card account. Allow 1 to 2 billing cycles from Visa Checkout purchase for delivery of the statement credit to the Chase Freedom account added to the Visa Checkout account; your card account must remain open and not be in default to receive the statement credit. Statement credit cannot be processed if your card number expires or changes while statement credit is pending.
Make Money on $15 off $15 VISA Checkout:
Portals: Shop through a portal first when possible, be advised that shopping portals may not give cash back for gift card purchases.
Shop: Sites like Staples or Newegg, both sites offer a nice variety of gift card brands as well as VISA prepaid cards.
Buy: When possible purchase Gift Cards in the amount of $15. Newegg offers some nice options as well as Staples. I'd get eBay gift cards or Target Gift Cards.
Use: Pay with your Chase Freedom card via Visa Checkout to trigger the $15 credit.
Get: By far I like the idea of getting an eBay Gift Card because later I can spend the gift card at eBay and still earn eBucks. With Target gift cards I'd spend it on promotions where you get a free Target gift card with purchase. FREE money!
Final Verdict:
This Free gift card deal is easy with the Chase Freedom VISA Checkout Offers $15 statement credit Promotion. I've listed a couple of ways to make this a money maker but you can always get creative and share your experience in the comments section if you think of better ways to maximize it. Make sure to check out our Gift Cards Deals listing!