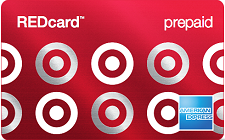 Target prepaid REDcard is a re-loadable debit card underwritten by American Express. They work similarly to BlueBird and Serve, hence the nickname "RedBird". These cards are popular because they are FREE to register and use, add cash at any U.S. Target store, add Direct Deposit, use Online Bill Pay, and have ATM access at U.S. Target stores. When used at Target, the card offers a 5% discount on all purchases and free shipping for online orders. Bonus- it can also be used as a credit card anywhere American Express is accepted. Because REDcard is issued by Amex, you are not allowed to have either Bluebird or Serve simultaneously.
However as of May 6th, you can no longer load prepaid REDcard using credit cards. Why are people lamenting this change?  Because it effectively killed its ability for manufactured spending purposes. Previous to that, REDcard was a quick way to use credit cards and earn point bonuses.
All's not lost, you are still able to load your RedBird using a debit or gift card at Target stores. Since you can buy gift cards with a credit card, its just an added step. So now when you load your REDcard you'd do it as a debit transaction instead of a credit. There may be a small purchase fee involved as a result of the gift cards but that is easily mitigated considering you can still come out on top if the credit card bonus points are high enough (YMMV).  No its not free but it's still a viable way to meet credit card bonus spending requirements relatively easily.
Load Gift Cards to REDcard :
Buy Visa/MasterCard gift cards at office supply stores if you have a Chase Ink Business card because it earns 5x Ultimate Rewards, it will help offset the cost of purchase fees.
be sure NOT to buy Amex gift cards as they will not load to RedBird! Your best bet is a Visa/MasterCard Gift card.
take these to Target Guest Services
ask them to load your REDcard as a debit card transaction.
tell your cashier the amount and enter the last four digits of the gift card into the card terminal when it prompts for the pin.
repeat as necessary to load all your gift cards.
There is a $2500 daily limit and a $1,000 per transaction, so you will have to make multiple transactions if you have multiple cards. There is also a monthly limit of $5,000 which resets at the beginning of the month.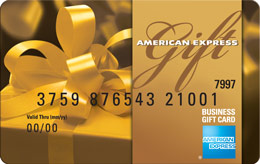 American Express Gift Card: Use promo code FREESHP18A for free shipping valid until 02/28/2018! Make gift shopping easy this year. Amex gift cards have no monthly fees, no inactivity fees, and the funds don't expire. Read our review for more Promotional Codes! Buy Now--Review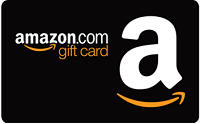 Amazon Gift Cards, one of the most popular gift cards, are the perfect way to give them exactly what they're hoping to buy. Amazon.com Gift Cards are redeemable for millions of items across Amazon.com. With fast and free one-day shipping, they offer multiple denominations from $10 to $2,000. There is no expiration, no fees, so they can buy something immediately or wait for that sale of a lifetime. Buy Now--Review
Once your REDbird is loaded you should probably make use of the free Online Bill Pay available from Target to pay for expenses you normally can't do with a credit card like loans, utilities, tuition etc. or just pay off the credit card you used to purchase your gift cards. There is also the option of cashing out via Target ATMs with no fee, there is a $750 limit per day. Read more about Gift Card Tips & Tricks.