The Offer
Visit your local Kroger to receive 4X fuel points on gift cards purchased from Kroger by adding the digital coupon to your Krogers card. This offer is valid until July 26 and has an unlimited use! This deal should be valid at Kroger and all other Kroger-affiliated stores like Ralph's, Smith's, Fry's, etc. Check out your online account to find the offer at your local store!
The standard deal at Kroger stores is 2x fuel points on gift card purchases, and they occasionally release offers like this one to get 4x fuel points. All third-party cards seem to be included in this offer. In the past, there has been mixed reports on whether fixed-denomination Visa/MC/Amex gift cards worked to trigger the bonus fuel points. The terms imply that they do work, but it's YMMV in practice.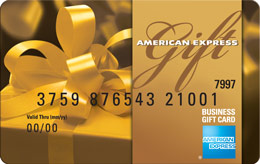 American Express Gift Card: Use promo code FREESHP18A for free shipping valid until 02/28/2018! Make gift shopping easy this year. Amex gift cards have no monthly fees, no inactivity fees, and the funds don't expire. Read our review for more Promotional Codes! Buy Now--Review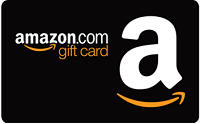 Amazon Gift Cards, one of the most popular gift cards, are the perfect way to give them exactly what they're hoping to buy. Amazon.com Gift Cards are redeemable for millions of items across Amazon.com. With fast and free one-day shipping, they offer multiple denominations from $10 to $2,000. There is no expiration, no fees, so they can buy something immediately or wait for that sale of a lifetime. Buy Now--Review
2X Points On Weekends 
Get double fuel points on weekends this entire summer through July 31, 2016. Weekends are defined as Friday, Saturday, and Sunday! This offer for double fuel points the whole summer is only valid on ordinary grocery purchases, not gift cards.
Terms & Conditions
CARDS HAVE NO VALUE UNTIL ACTIVATED. TERMS AND RESTRICTIONS APPLY.
Only purchases made with your Shopper's Card from The Kroger Co. Family of Stores or 1-2-3 REWARDS® Visa® are eligible.
Excludes The Kroger Co. Family of Stores Gift Cards, ALL PREPAID RELOADABLE DEBIT CARDS (Green Dot®, MoneyPaks®, 1-2-3 Rewards® Visa®), & ALL FINANCIAL VARIABLE LOAD CARDS (American Express®, MasterCard®, & Visa®).
Offer may be modified or discontinued at any time without notice. Fuel discounts are limited to up to 35 gallons of fuel per purchase, subject to fraud prevention limits on the amount of purchase. Not valid where prohibited by law.
Subject to availability.
See Gift Cards for details, terms, conditions and (if applicable) fees.
All trademarks are property of their respective owners.
Third party participants are not a sponsor of the promotion.
Product and offer may not be available in all states.
Wireless phones & airtime cards are excluded from this promotion.
Selling or purchasing fuel points is prohibited. Fuel redemption offer cannot be combined with any other discounts.
No discounts to dealers, wholesalers or fleet programs.
No cash back.
Not valid where prohibited by law. We may suspend or remove you from the fuel program due to violation of these terms or because of fraudulent activity or suspected fraudulent activity.
Final Verdict 
If is always good to see fuel point deals, especially during the summer driving season. If you are going shopping this weekend (Fri-Sun), you will get double fuel points on groceries and 4x fuel points on gift cards at Krogers! This is a good time to stock up on gift cards to places you'll shop at like eBay, Amazon, etc. There is also a couple of discounted gift card deals such as Sephora and Skype at Krogers. Usually, every 1000 fuel points will get you a discount of $1 per gallon with a 35-gallon limit. A max value of $35 oer 1000 points. There details do vary by store and region. To maximize the deal even further remember that you can get free cell phone service with Kroger when you earn fuel rewards points. No points are used up with this benefit, it's just an additional free perk which you can get fuel points, aside from the free gas!