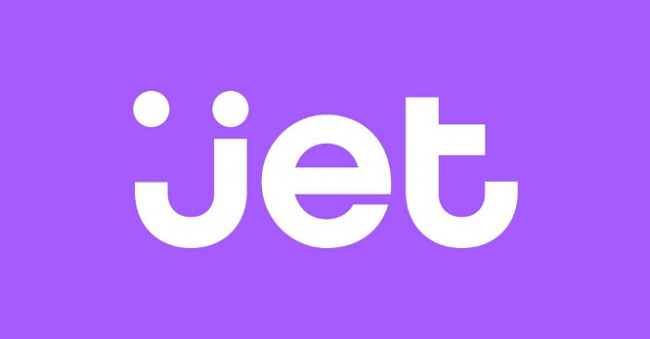 For years Amazon has been the go to website to shop for practically everything or anything. Millions of users can purchase the widest variety of items and still get free shipping on everything. It's starting to seem like Amazon is the king of online shopping with no competitors. However, back in 2015, a new website named Jet was launched.
Walmart-owned Jet was launched back in the summer of 2015 and is often compared to it's competitor, Amazon. Both websites offer low prices, good deals, fast shipping, and a huge variety of products on their website.
If you take the time to look closely into Jet, you can see that there is more to it than what meets the eyes. Several features distinguish it from Amazon, but we must dive deeper into the website to discover them. Continue reading below to find out more about this upcoming online shopping website. If you're already interested, be sure to check out this Referral that can get you $10 off your first order!
Features That Save You Extra Money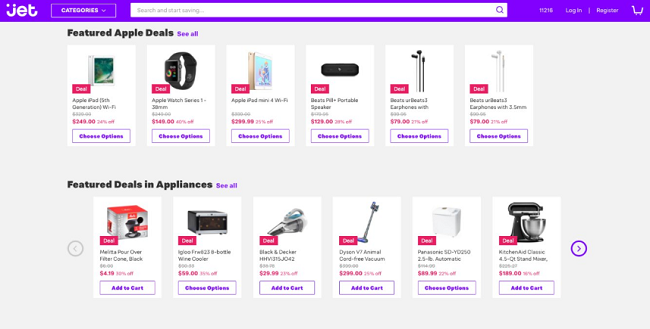 Optimal Shipping
Jet's everyday low price items have the chance to drop even lower when it's real-time savings engine kicks in. Essentially the more you shop the more you save. It takes into account the most optimal way to pack and ship your bought items. If it saves them money, it saves you money. So when you add multiple items together that all fit together in the same package, the overall cost of your cart can go down.
Bulk & No Free Returns
The savings don't stop there though, you can save even more on your purchases when you buy in bulk and opt-out of free returns. These work real well when you purchase items such as toilet paper or your favorite cereal. You know what you're purchasing and it's one of your favorite products so it's worth purchasing it in bulk with no returns to save you that extra money.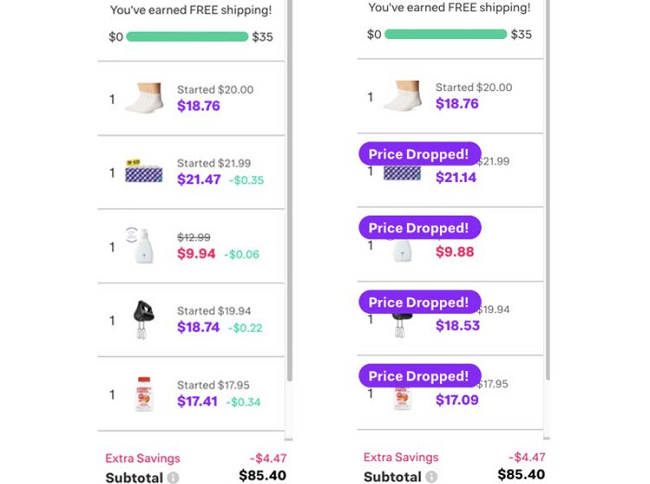 Minimizing Your Cart
You don't need to continuously click on another page and edit your cart with Jet. The website gives you ability to edit your cart on the side of your browser and even offers a progress bar to show how close you are to free shipping. It also shows price adjustments so you know how the prices on your items have changed.
Order, Shipping, and Return Policy
Jet always offers free 2-5 day shipping on orders $35 or more, but you'll be guaranteed 2-day delivery if you place your order by 2 pm in the time zone to which your items are being shipped. Luckily if you make a mistake on your order, you have 30 minutes to cancel your order. If you realize after those 30 minutes, don't worry, because every order comes with a free return policy. However if you decide to opt out of the free return, you'll have to pay $5.99 + 5% of the item price of whatever you ordered.
Jet Cash
Jet loves to reward their users with savings, but they do that a lot of other competitors don't is offer a rewards program that practically gives you free cash on future purchases. $1 of JetCash is equal to $1 off any purchase on Jet. You can earn up to $15 in JetCash per referral, depending on how many friends you refer.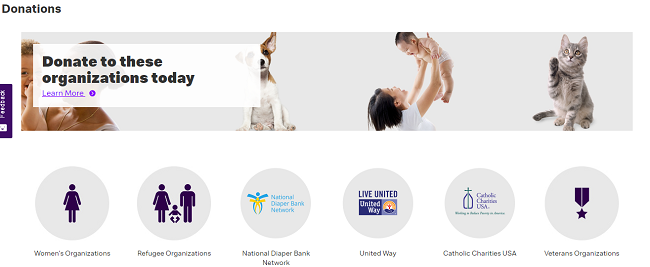 Non-Profit Program
Their non-profit program allows users to purchase basic essentials at a discounted rate. Users are also allowed to make donations to a cause or their choice. You can make a direct impact and provide important life essentials like diapers, toilet paper, and toothbrushes for those in need, all on the same platform you're already shopping on. Make donations in a form of JetCash to help out others in need.
Bottom Line
From everyday essentials to gifts, Jet.com is definitely a website that you should consider. It offers deals and sales on products that even Amazon can't compete with. If you're interested in using this website, be sure to check out our Jet Referral. This referral gives you a chance to earn $10 off your first purchase of $50 or more! This is the best way to check out the practicality and the amount of savings you can get from Jet!