GCR Shuts Down
The website GiftCardRescue, known for gift card exchanging, is shutting its doors.The site rose to its prominence when it was featured on SharkTank a few years back. Although the deal brokered on the show did not pan out, they became one of the originals, well-known exchanges.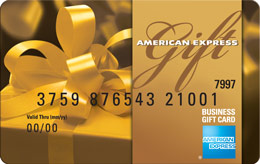 American Express Gift Card: Use promo code FREESHP18A for free shipping valid until 02/28/2018! Make gift shopping easy this year. Amex gift cards have no monthly fees, no inactivity fees, and the funds don't expire. Read our review for more Promotional Codes! Buy Now--Review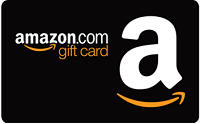 Amazon Gift Cards, one of the most popular gift cards, are the perfect way to give them exactly what they're hoping to buy. Amazon.com Gift Cards are redeemable for millions of items across Amazon.com. With fast and free one-day shipping, they offer multiple denominations from $10 to $2,000. There is no expiration, no fees, so they can buy something immediately or wait for that sale of a lifetime. Buy Now--Review
What We Know: 
Over the past year or two, many have been problems with their site paying out, and some blogs even warned against using the site.
There is a letter that was sent out from the CEO of Giftcardrescue to sellers indicating that the website has been close down as of July 15, 2016. This letter goes on to say that those who sold cards to the site recently are still owed money probably won't be paid since the bank accounts got frozen due to litigation. Gift Card Rescue has been fairly well-known to be shady with tons of bad reviews, yet GCW consistently listed this scam co. side by side with the much more reputable exchange companies. Not impressed with their obvious priority for click-revenue over customers who use their site.
Letter From CEO:
In a letter to gift card bulk suppliers today, Kwame Kuadey, CEO & Founder of GiftCardRescue.com said:
You are receiving this letter because you or your company sold gift cards to GiftCardRescue.com recently and are awaiting payments on those gift cards.
Unfortunately, I regret to inform you that GiftCardRescue.com has closed down effective July 15, 2016. Our company was forced to shut down last week when a lender to the company (with whom we have been trying to negotiate a temporary forbearance) went to court and got a judgment against our company. With that judgment, they placed a hold on our business bank account, depleting all the funds in our account. Without access to our operating account, we had no choice but to shutdown…As soon as it became clear we could no longer operate, we stopped accepting new gift cards and have since returned all unprocessed gift cards to the respective suppliers. . .
I am sure you are wondering what will happen to the debt owed to you by GiftCardRescue.com. While I have pursued all efforts to find a way to pay the
amounts owed to you, or to have another company in the secondary gift card industry assume and pay the obligations owed to you as part of a transaction, at this point, my efforts have not been successful. If this circumstance changes, you will receive further communications to ensure you are properly advised. . .
I would like to thank you for trusting us with your business and regret that we were not able to send you payment for the cards you sold to us.
Final Verdict:
GiftCard Rescue has been fairly well-known with tons of bad reviews, yet GCW consistently continues to list this scam co side by side with much more reputable exchange companies. Consumers claim that GCR stopped offering refunds for bad cards, instead, they give you GCR credit. Others claim that they sold to GCR several months ago and still haven't got their pay. When you visit the site itself and attempt a sale, the system shoots up with an alert that they are not accepting sales or purchases. Yet, when attempting a purchase, it seems to allow it. This makes sense since they have to liquidate whatever merchandise they have left. It is a bit odd that they are defaulting on their debts to sellers since you would think that the sale of the cards should more or less let them break even and pay their sellers. But I guess there's an issue here of snowballing debt from overhead costs or interest charges on loans they took. So in the end, we would like to wish you best of luck to anyone who owed money from them. We can only hope that they will find a way to pay back the debts from the sale of their current inventory. But for now, the CEO says that he hasn't found a way to make that happen.