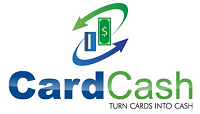 If you have unused gift cards or if you're looking to buy gift cards at a discounted price, CardCash.com has everything you're looking for! This popular site is a huge marketplace for gift cards from over 400 different retailers, and it makes buying and selling gift cards easy for any user. All you need to do is create a free account and you'll be able to save up to 35% on gift cards from best selling stores like Target, Home Depot, Starbucks, and TJ Maxx. Purchased gift cards are shipped through USPS with the option to choose Priority or First Class with Tracking. If you're looking to sell gift cards, CardCash purchases them at up to 92% of their value and sends out payments within 1-2 business days. What's really unique about this site is the fact that they give you the option to trade your gift cards for an Amazon Gift Card, United Airline Miles, a CVS Gift Card or a CardCash Gift Card.
CardCash Merchants Discounted Gift Cards:
CardCash.com Features
Minimum Card Value to Sell: $20
Shipping: USPS Shipping with 1-3 day waiting period or 1-5 day waiting period
Return Policy: All sales are final though you can resell your gift card through CardCash if you would like to cash it in.
How To Buy Gift Cards:
Head to CardCash.com
Create an account.
Choose from more than 400 retailers, including best-sellers Target, Home Depot, Starbucks, and TJ Maxx.

Click the Buy a Gift Card link at the top of any page on the site or t

ype your favorite retailer into the search box.

Add as many cards as you like to your shopping cart.

Pay with a credit card, PayPal account, Bitcoin, or ACH checking account withdrawal.

If you selected digital e-Gift Cards, click "submit order" and your order will be sent to the email address they have on file within 24 hours (pending approval).

If you are purchasing physical gift cards go ahead and select a shipping method. they will send the gift cards to the billing address for the credit card you use. Click "submit order", and then they'll mail you the gift card.
You could also sell unwanted physical or E-gift cards to other shoppers on CardCash.com as long as there is a minimum of $20 on the card. They make you the best offer possible for your gift card, based on a variety of factors including brand popularity, seasonality, and denomination.
How To Sell Gift Cards:
Click the link Sell a Gift Card at the top of any page on the site.
Enter details about your gift card – the retailer, card balance and quantity.
They'll tell you how much they'll pay you for the gift card. Choose from these payment options:

Check
ACH Deposit
Deposit into PayPal account
Trade card for Amazon gift card, CVS gift card or United Airline miles.

Sign In to CardCash.com – if you are new, it is easy to create an account.
Confirm Sale.
Verify your identity [if applicable] if a first time user. This ensures us that we are paying you for the card, and not someone else.
Mail us your gift card [if applicable]. Depending on the gift card you are selling, you may need to mail us the physical gift card.
When they receive your card, they will verify the actual card value, and make payment to you based on the verified balance upon receipt.
Final Verdict:
If you're looking to buy or sell discounted gift cards, sign up for CardCash.com and you will gain access to one of the largest and most secure gift card exchanges around. Buyers should take advantage of this site because they offer up to 35% savings on their cards. Gift card sellers should be excited about CardCash because they offer you the option to trade your gift cards for an Amazon Gift Card, United Airline Miles, a CVS Gift Card or a CardCash Gift Card. Sign up today and check out other Gift Card Deals from our massive list!