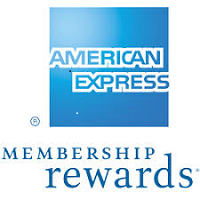 Good news for American Express Platinum Card Holders! If you have a $200 Airline Incidental Statement Credit claim from earlier this September, some of those charges are now posting to accounts. American Express Platinum offers their members up to $200 in incidental fees per card annually, ranging from baggage fees, in-flight meals and drinks and even seat selection fees. These are all legitimate purchases that fall within their eligible statement credit programs. However there are also reports that those who purchased gift cards using their Amex Platinum or MPX app are seeing those credits coming through also. Since gift cards are implicitly excluded from this promotion, I'd say buy at your own risk as they may not honor request for reimbursement for those purchases.
$200 Airline Incidental Statement Credit:
Offer: Make any qualifying purchases using your Amex Platinum Card and receive up to $200 in Statement Credit per calender year/ per card.
Terms: Members must choose their Airline of choice before making eligible purchases to redeem reimbursement.
Exclusions: Incidental air travel fees charged prior to selection of a qualifying airline, Airline tickets, upgrades, Mileage points purchases, Mileage points transfer fees, Gift cards, Duty free purchases, Wireless internet and fees incurred with airline alliance partners, Award tickets are not deemed to be incidental fees.
Valid: Limited to $200 per year/ per card. Qualifying purchases will trigger the reimbursement usually posted within 2-4 days.
Final Verdict:
So if you have the American Express Platinum Card, then make sure you check for any Incidental Reimbursement Claims you've had in the last month. Remember that this applies only to their official guidelines although some people have had success using it for gift card purchases. YMMV! So proceed with caution if that is you choice. Be sure to select your airline before making eligible purchases to earn the bonus statement credit. Save more by checking out our Bonuses, Promotions and Deals!