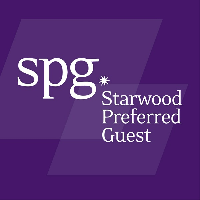 You can win free SPG Nights, SPG Bonus Points, Amex Gift Cards, and Amazon Gift Cards from the Starwood Preferred Guest program! From now until 9/30/2015, they are hosting an online game called "SPG Open the World." It only takes a few minutes of your time and you can try every day, twice a day until 9/30/2015 to win a prize.
Available Prizes:
Free Night Award (33 available): Valid at any SPG category 1-5 hotel or resort. Expires 3/31/16
Bonus Points (561 available): Win between 1,000 and 25,000 bonus points
American Express Gift Card (165 available): Win a $10 American Express gift card
Amazon.com Gift Card (1,155 available): Win either a $25 or $50 Amazon.com gift card
Grand Prize of 250,000 SPG points (worth $6,250)
If you are a Starwood Preferred Guest member, take out the time to play the "SPG Open the World" game! From now until 9/30/2015 , you have two chances per day to play and possibly win prizes including free hotel bookings, bonus SPG points, Amex gift cards, and Amazon gift cards! You also have a chance to win the Grand Prize of 250K SPG points (worth $6,250)!